The National Symphony Orchestra
An international reputation for excellence
The National Symphony Orchestra is run by experienced professional musicians with an international reputation for excellence, represented by a compact, efficient management. Flexible, friendly and versatile.
National Symphony Orchestra appoints Rimma Sushanskaya Principal Associate Conductor with a new Beethoven release on Guild Records.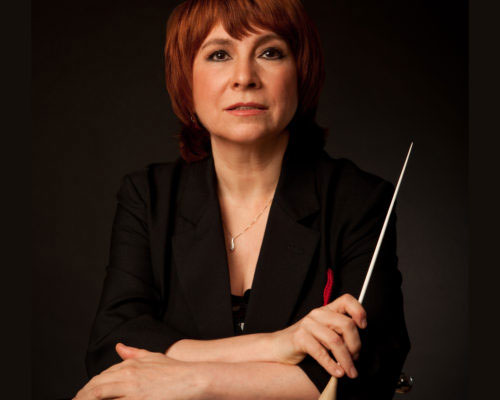 NSO is delighted that Rimma Sushanskaya, the distinguished violinist and conductor, has accepted a formal role with the orchestra. Critically acclaimed performances and recordings in recent years have developed a synergy, a shared passion, for music making. This is no more apparent than found in their very recent recording of Beethoven's 5th Symphony and the 2 Romances for violin, partnering the excellent Mathilde Milwidsky as soloist. Despite the huge challenges presented by recording during the pandemic, Sushanskaya has found an energy and vision, which gives inspiration for the present and a huge sense of eager anticipation for the future.
Ludwig van Beethoven
Egmont Overture, Op. 84
Romance No. 1 for Violin and Orchestra in F major, Op. 40
Romance No. 2 for Violin and Orchestra in G major, Op. 50
Symphony No. 5 in C minor, Op. 67
GMCD7826
"An incredible album…performed exquisitely by the National Symphony Orchestra…this lush sounding orchestra…"